YOU'RE STARTING A BUSINESS AND YOU KNOW THAT THE BRANDING IS AN IMPORTANT PART OF THAT, BUT YOU DON'T HAVE THE TIME OR MONEY TO SPEND ON A GRAPHIC DESIGNER...
So, you type 'branding' into google... and you enter the rabbit hole to overwhelm.
Typography, colour psychology, logo design, PNG file - what even IS that??
Relax.
I'm here.
We'll do this together and we will keep it super simple.
In this course, I will take you from "branding is a nightmare" to -
"Hey dream client, come look at my cohesive style and trustworthy appeal via my visual identity" *winky emoji*
Ok. You might not be saying that to someone, but you get the picture.
I'M HERE TO TELL YOU SOME HOME TRUTHS
If you're going to bootstrap your branding - You need to invest in Canva Pro

Your logo is not your brand - It is just one part of your visual identity

Showing up authentically as you - That's your brand 

Your branding can and will change, and this is perfectly fine. 

Creating a Brand Book will level up your mindset to CEO, trust me. 

Consistency + authenticity = trust (which leads to a purchase) *Fist pump* 
I've seen it too many times - a great product or service with a passionate person producing it, only to be let down by their branding. Or, worse yet, you've created your branding (spent a mint) and it doesn't reflect your personality so you aren't landing the clients you resonate with.


SCREW THAT. WE CAN DO BETTER.
I don't even know you and I know we can do better!
This is what you're doing
** A thousand tabs open while learning the history of the Sans Serif **
This is what I want you to do.
** Create a brand style guide with me **
WHAT THE COURSE WILL COVER
Why your branding matters
Creating your brand pillars
Moodboard research and design
Creating your Brand Style Guide
Canva 101
Creating your colour palette
Fonts pairing
Image style
Creating your logo
Branding tone and voice
How to apply your branding
I'll also give you the 'Designer's Eye Checklist' - a resource page filled with information that will help your branding stay shmick after you finish this course.


WHAT YOU WILL GET WITH ENROLMENT
4 weeks of Video Lessons
Lesson Worksheets
Access to The Designer's Eye Facebook Community
Weekly live Q&A's
Canva Moodboard Template
Brand Style Guide Canva Template
Resources pack
The skills to create your own branding again and again
A graphic designer whispering "just move it a little to the left" in your ear
Most importantly - Branding that you created yourself that you love!
REAL TALK RIGHT HERE


I want to be honest with you, so I will tell you this:
This is the very first round of this course. The lessons will be dripped weekly so that I can give you what you need, week to week.
So:
Yes, you are my beta clients
I am going to be jamming this course full of information to get the best result for you
I want to know your struggles and pain points with branding so, I'll be here to chat.
Most importantly, I don't know if there will ever be another 'live' option for this course. So, you may be the only one to ever get this limited edition Polly Pocket-sized Graphic Designer for four weeks.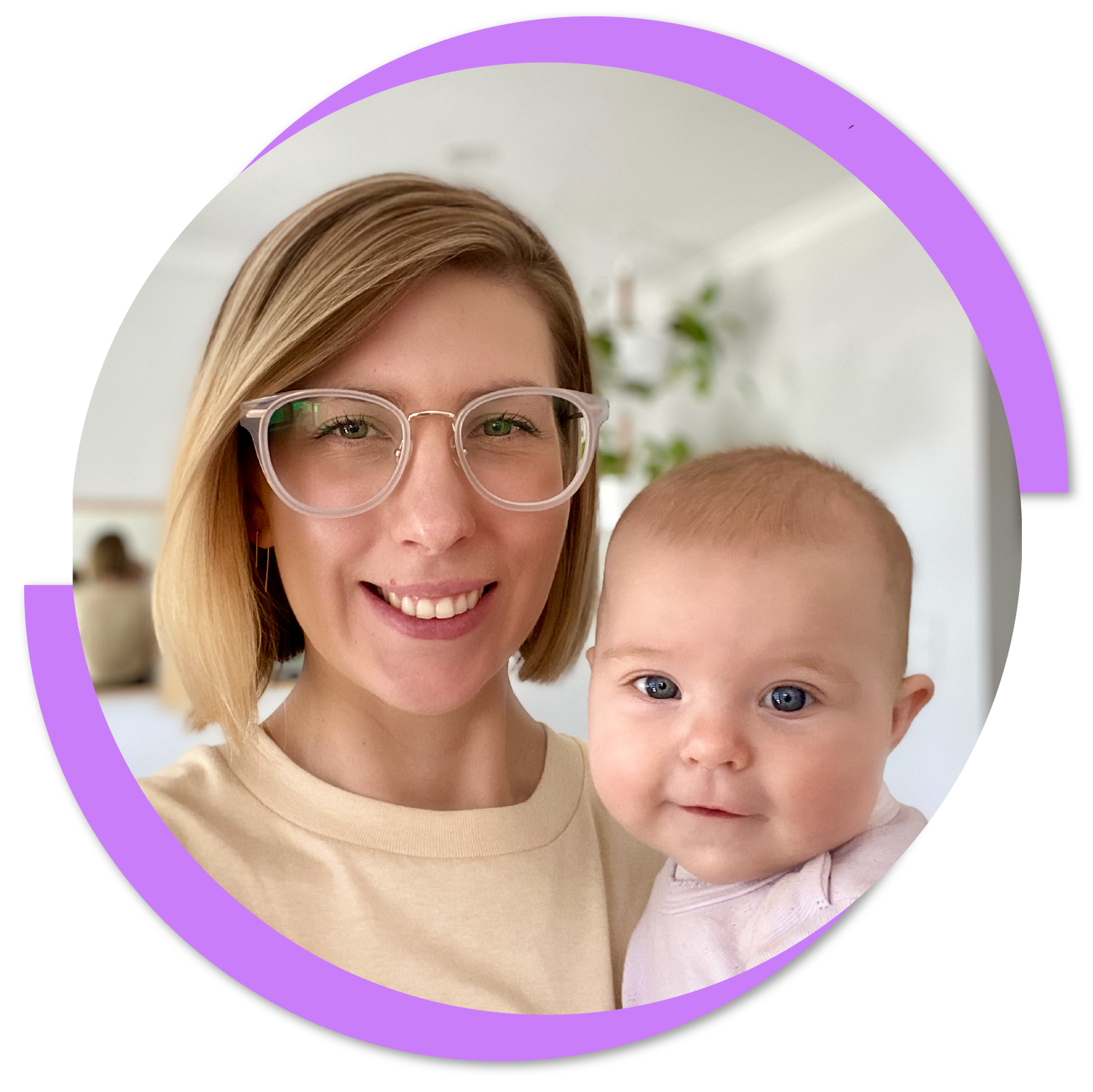 Hi, I'm Gemma - CEO, Art Director, Manager, Accountant, Marketing Strategist, Chef, Cleaner, DJ... Oh and Graphic Designer, here at The Designer's Eye.
Let's be real, when you work for yourself you wear a lot of hats. Another hat I wear is 'Mumager' of two little humans. I'm paid in hugs, sloppy kisses and sleepless nights - I'm working up the courage to ask for a payrise.
But on a serious note - I have 8 years under my belt as a graphic designer and I've worked on everything from business cards to billboards. But, once I had kids, my priorities changed and I realised what I'm really passionate about is helping women develop the skills and knowledge to create a brand for themselves that they love and resonate with.
Check your inbox to confirm your subscription